Risk Free

Merchandise

Whether local or international, let us use our experience and wide array of options to take the risk and stress out of your merchandising.

From manufacture to selling to final settlement, let our seamless vending service free up time, resources and money for the other things you need to focus on.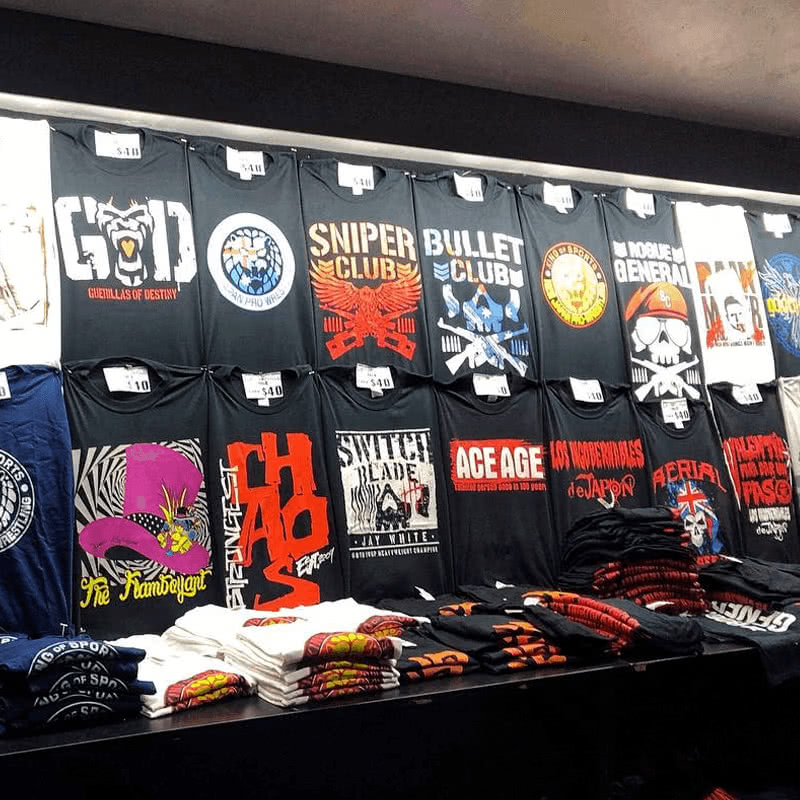 Manufacturing & Printing Rates
Our print service options include:
No Risk To The Artist
Let us handle the financial risk of your merchandise. No more dead stock for you to handle or concern about manufacturing costs. We will provide you with a Rate Card ahead of the tour and once all expenses are approved you can sit back and let us handle the rest. At the end of the run, you walk away with 80% of all profits.
Logistics
Carrying merch with you along a tour can be frustrating and restrictive. Let us organise splitting and shipping to each location along the run to ensure you have the stock for each show and don't have to carry it with you.
Merchandise Sellers
At each stop along the tour, we will provide a trusted and experienced Merch Salesperson who can handle all aspects of the selling process. This would include:
Counting in all inventory.
Setting up the merch display.
Merchandise sales (including any meet and greets or other obligations required).
Counting out any remaining stock.
Reconciling the nights sales and preparing remaining items to be sent to the next location.
EFTPOS / Credit Card Facilities
As more and more merch sales go to card payment, we don't want you missing out on any possible sales. We can provide EFTPOS facilities on full vending tours or even if you just want that option and have your own seller. We have multiple options for card sales including Square's and terminals so you can choose what suits you. The terminal charges 1.5% which is added onto the total sale value at payment.
Merchandise / Design Counseling
With years of experience in merchandise sales and production, we can help organise designs and give our advice on your current designs to best capitalise on the Australian market and make the most out of your merchandising experience.
Left Over Merch Webstore
Have left over stock? After completion of your tour or event, we are able to list your stock for sale online via our online partner website - Imprint Merch so you don't have to worry about taking anything home and can maintain a presence in the Australian market.